Thank You for Purchasing STRATUX!
This is a quick start guide!
STRATUX can be turn on by plugging in the battery cable to the unit. This is done with the small extension added into the battery pack! Once plugged in you should see a red light, and shortly after a green light indicating the STRATUX is ready for operation.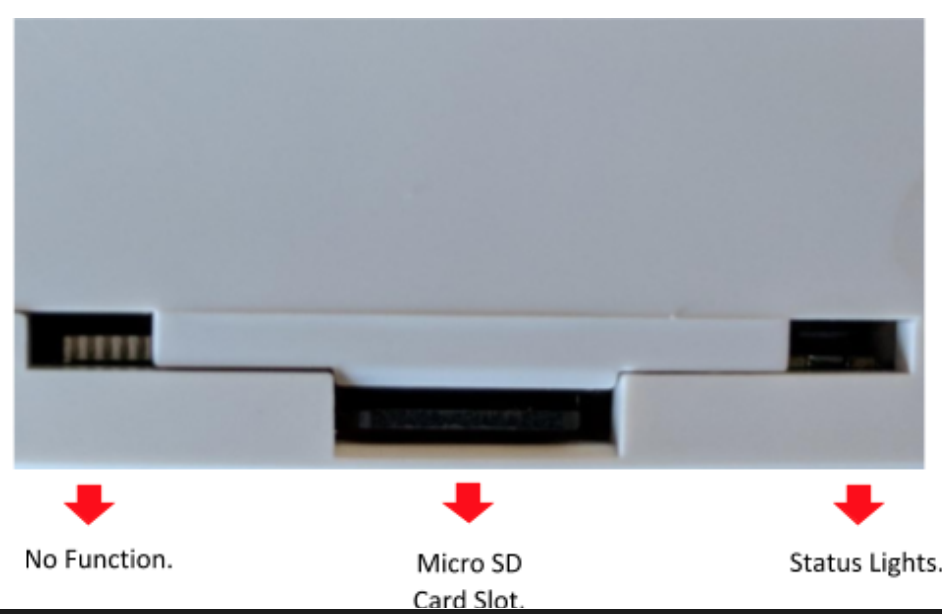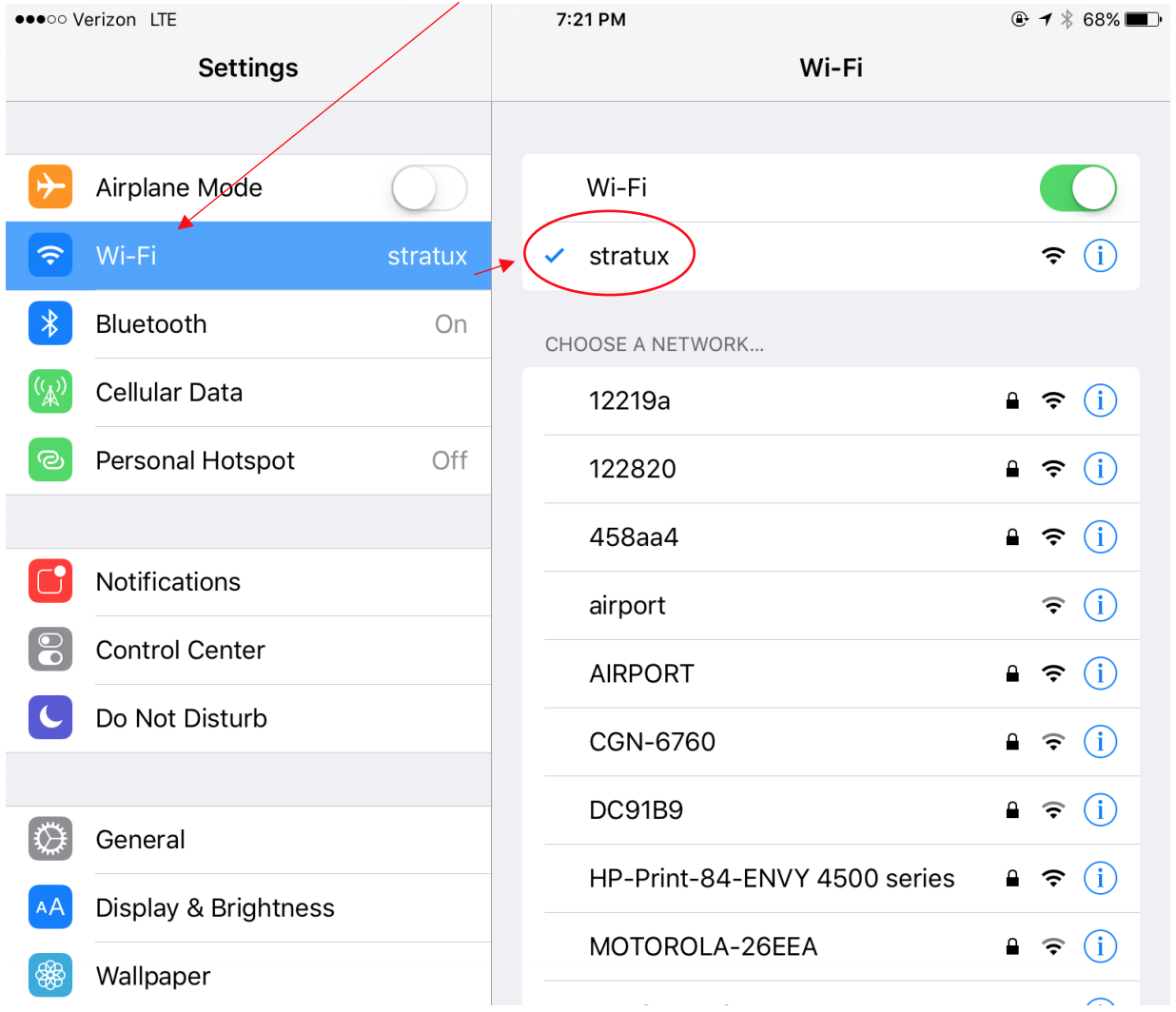 How to Connect to your STRATUX
Once your STRATUX has a solid green light you should be able to connect to it via WIFI. Navigate to your devices Wifi page and select the "Stratux" network. It will show as an open network and should show a checkmark once connected.
Next, navigate to your favorite supported EFB app and open it. EXAMPLE: FOREFLIGHT This is the app I will use to
demonstrate, as it is the most commonly used app for Stratux users.
Open FOREFLIGHT MOBILE and go to MORE > DEVICES to confirm the connection of your Stratux
Once open click "more" and then select "devices" to
make sure you have succesfully connected to your
Stratux. If you aren't connected give the app a few
more secounds by going to the map page and then
back to the "more" and then "devices" pages.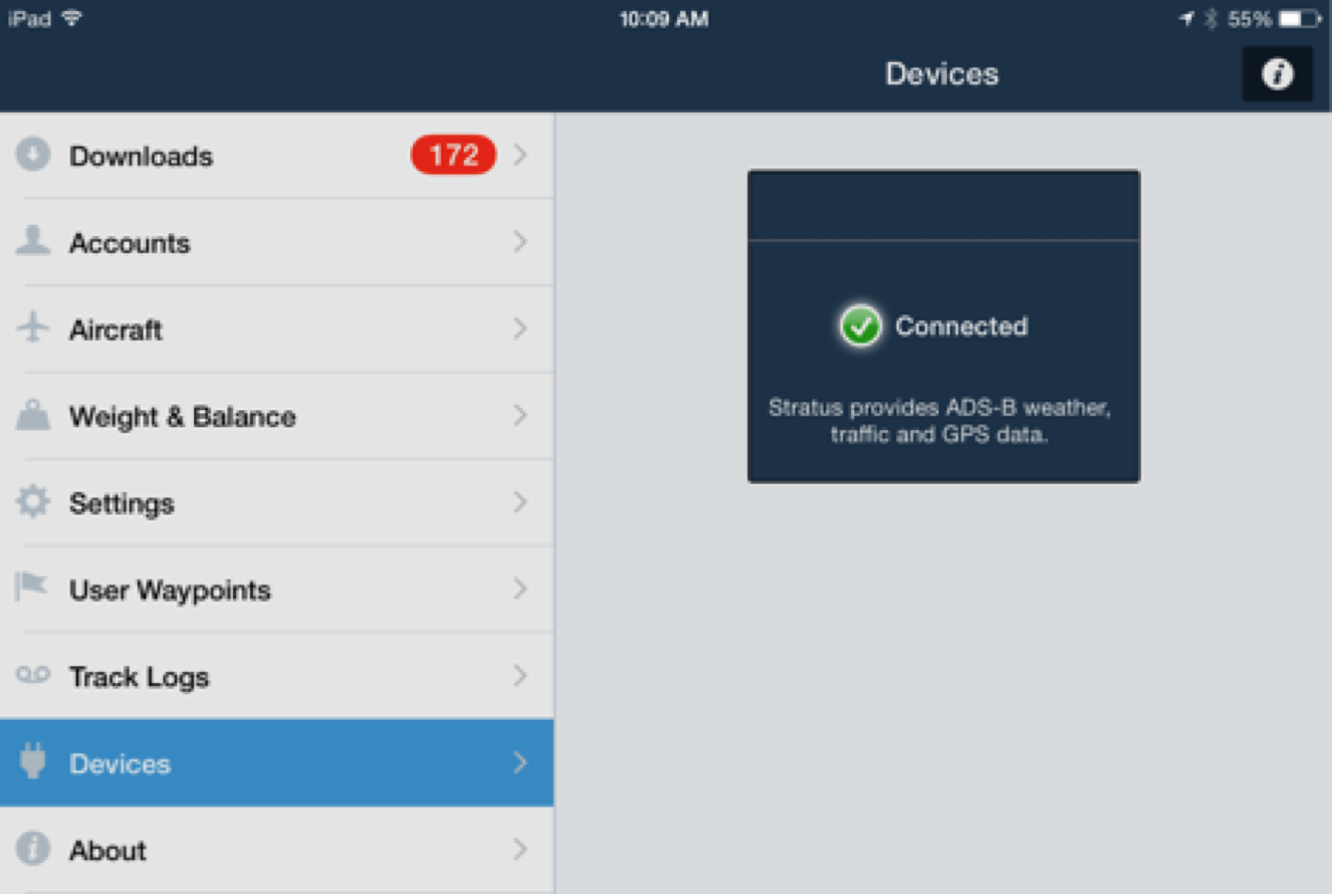 Verify your 978 and 1090 antennas are in the correct port! Stratux displays traffic after 30 SECONDS of being in operation. This is to allow the GPS module to maintain a lock before activating the antennas. The ADS-B GPS can take up to a few minutes to boot up. As it does, the accuracy will go up.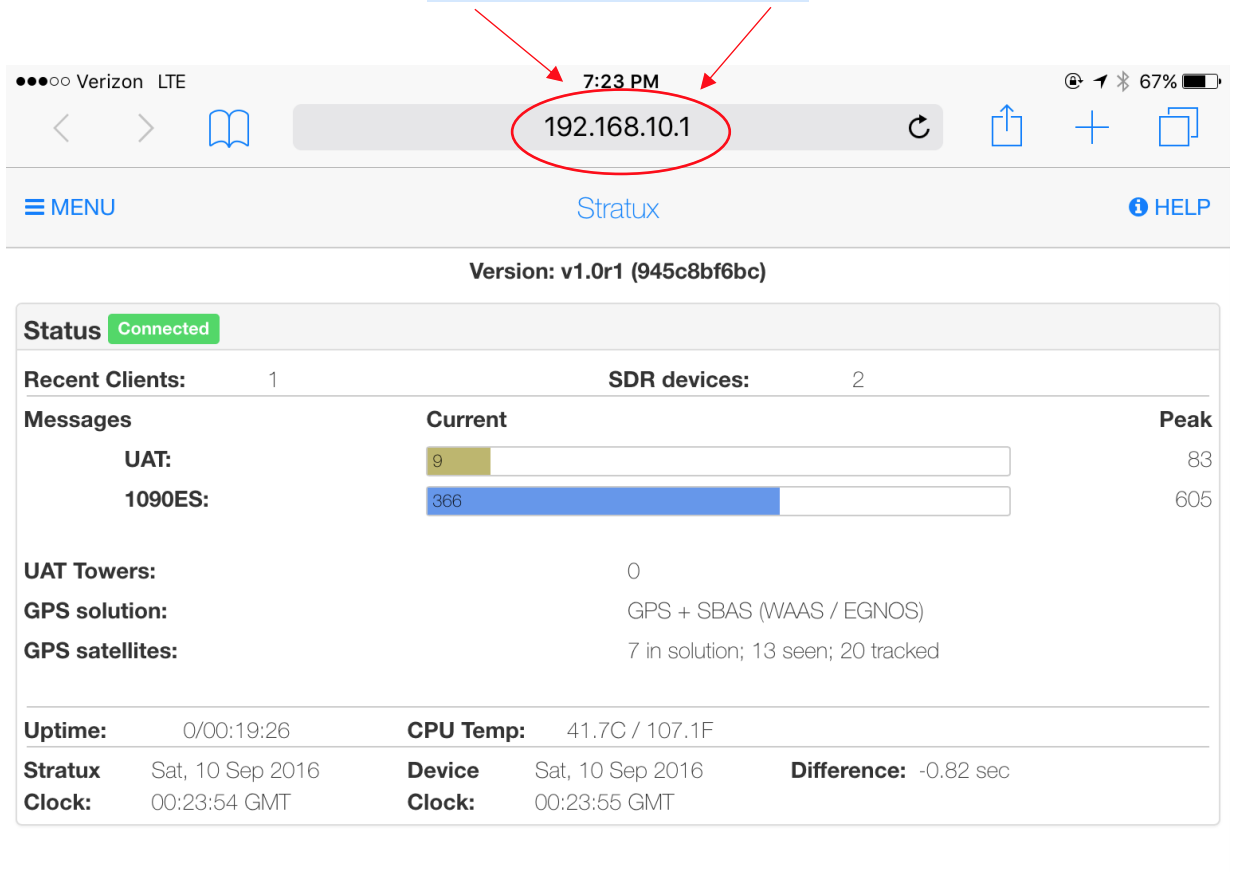 Next open Safari (Or Native Android Web Browser), (has to be safari on apple devices),
and type
"192.168.10.1" without the quotes.
This page should load and is the webpage interface of Stratux.
Adding STRATUX to your Home Screen
Next click on the box with the up arrow -> then click on "add to home screen."
If "add to home screen" is not there: click on more -> then move "add to home screen" to
the top by pressing and holding on the three grey bars while you slide it to the top. Then
click "done" and then the "add to home screen" button should be clickable.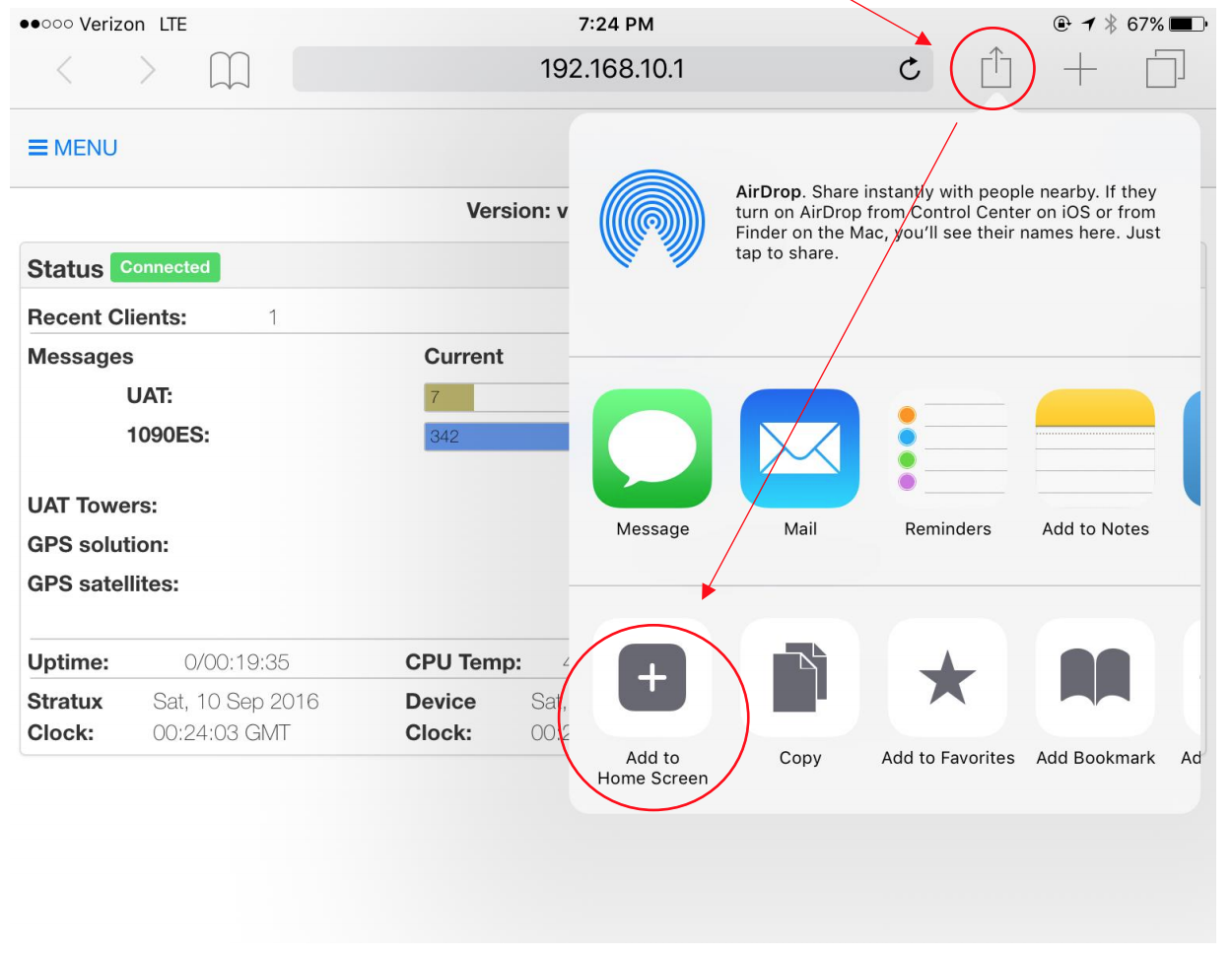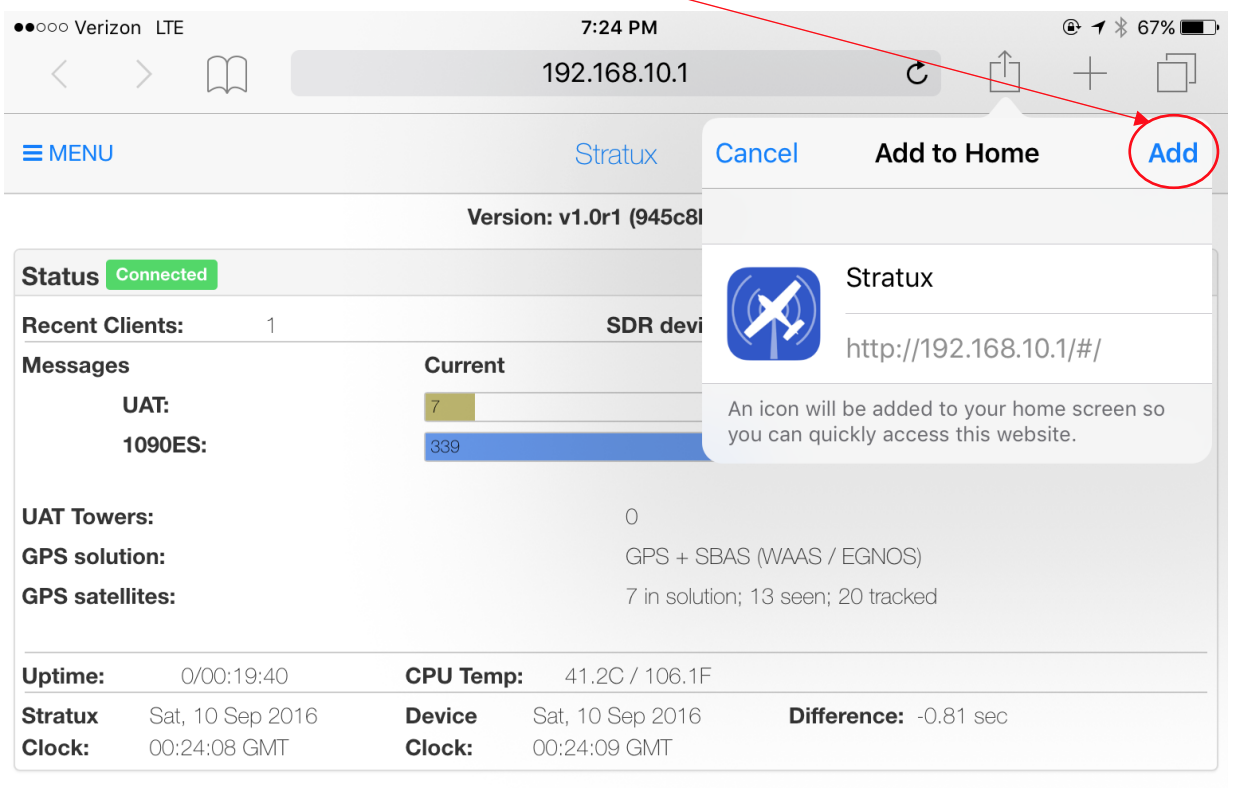 Now you have a clickable icon to get to the Stratux web interface.